Welcome to Anil alias Pintu Magdum Memorial Pharmacy College
Dr. J.J.Magdum Trust's, Anil Alias Pintu Magdum Memorial Pharmacy College is established by late Dr.J.J.Magdum, founder President of Trust in the beloved memory of Late Anil alias Pintu Magdum & his family in the year 2003. The Institute was inaugurated by Dr.C.K.Kokate, Vice-Chancellor of Kakatiya University, Warangal & Ex. President of Pharmacy Council of India, New Delhi on date 26.12.2004. The Institute is recognized by State Government, Directorate of Technical Education, Maharashtra State, Mumbai and affiliated to Maharashtra State Board of Technical Education, Mumbai and approved by All India Council of Technical Education, New Delhi & Pharmacy Council of India, New Delhi.
PROGRAM EDUCATIONAL OBJECTIVES (PEOS):
PEO1: To provide society with eminent pharmacists through quality pharmaceutical education.
PEO2:  To serve the profession by producing innovative thinkers and healthcare promoters.
PEO3:  To give students an optimal learning environment to attain personal and professional growth.
* Discipline and Transparency.
* Honesty and Integrity.
* Service to Local & National Community.
* Respect & Team Work.
our visitors






Late Dr. J. J. Magdum
Founder Chairman
Late Mrs. P. J. Magdum
Founder Vice-Chairperson

Dr. Veejhay J. Magdum
Chairman
Mrs. Sonale V. Magdum
Vice - Chairperson & Secretary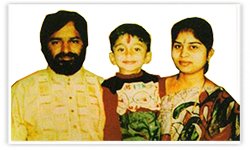 Late Anil alias Pintu Jaipal Magdum Late Sou. Ujwala Anil Magdum Late Abhijit Anil Magdum
Dr. Nitave S. A.
Principal
Anil alias Pintu Magdum Memorial Pharmacy College

Anil Alias Pintu Magdum Memorial Pharmacy College provides excellent education to students with excellent practical training.
Lots of co-curricular and extracurricular activities are conducted in college that helps to produce the overall round development. 👍👍👍👍
Eco-friendly & separate campus with good infrastructure facility...
Smart classroom, Digital library, Language laboratory Wi-Fi facilities are available. 👍👍👍👍
Nice teaching- learning process and very good educational environment.
By college number of expert talks, trainings, workshops and different visits are organised which helps in curricular activities. 👍👍👍👍
" I am Feeling Proud as studied in this college"
The Institute has separate & active Training & Placement Cell which arranges Campus Recruitment Programme every year.