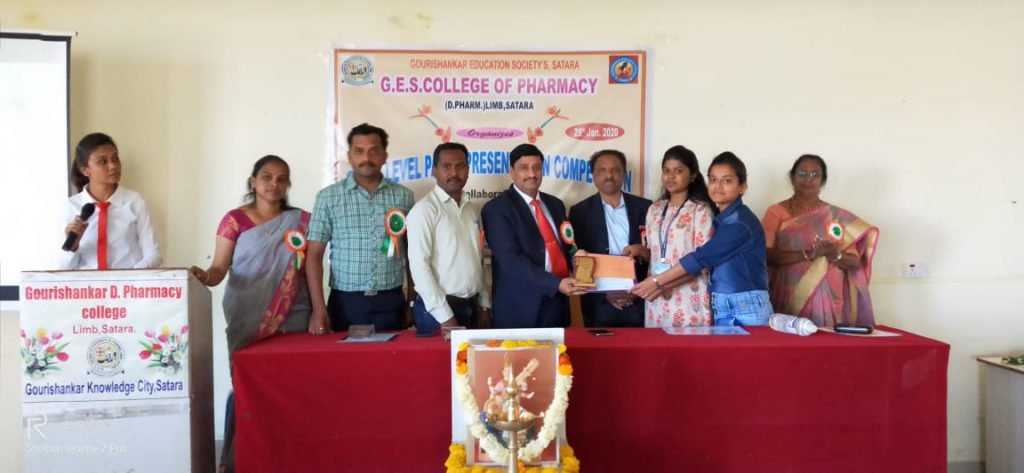 Miss. Chougule Sonali U, Miss. Jadhav Shraddha M.
Won Third Prize in State Level Technical Poster
Presentation Competition at GES College of Pharmacy,
Limb, Satara on 29.01.2020.
Miss. Mangave Aarti B, Miss. Mane Prajakta A . Won
First Prize in State Level Poster Presentation
Competition at Tatyasaheb Kore College of
Pharmacy, Warananagar on 05.02.2020.
Miss. More Sanskruti R. Won Second Runner Up in
National Level Online Essay Competition at College
of Pharmacy (D. Pharm), Satara.